Budget Friendly Baton Rouge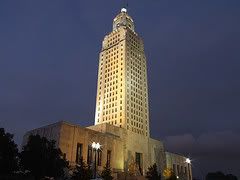 Family travel and Baton Rouge are words that one might not associate together, but don't underestimate the capital city of Louisiana. The Red Stick (baton and rouge are French for stick and red) is full of budget-friendly activities for families visiting for the day or a weekend. Here's a list of a few places that won't break the bank.
1. Louisiana Arts and Science Center – LASM offers free admission to the Museum Galleries on the first Sunday of each month. Regular admission is $9 per adult for all attractions and $8 per child 12 and under.
2. USS Kidd Veterans' Memorial and Museum– This former naval vessel sits on the Mississippi River near LASM. Adult admission is $7 and children 4-12 get in for $4. This is the price for the ship and museum. The ship Is handicap accessible on the first level only.
3. Baton Rouge Zoo – My family has a yearly membership of $35, which includes admission for two adults and up to five children. Regular admission is $6 for adults and $3 for children 2-12. The Cypress Bayou Railroad rides around the zoo and departs every half hour from the front entrance of the zoo. Train rides are $1.50 per person. Visit on Wednesday from 3 to 5pm and get in for $1 per person.
4. Bluebonnet Swamp – This 101-acre facility offers trails to help families learn about the ecosystems of Louisiana. Admission is $2 for adults and $1 per child under 18.
5. LSU Mounds – Families flock to these steep hills for an afternoon of rolling in the grass.
6. LSU Tiger Cage – See Mike the Tiger, LSU's mascot.
7. Louisiana State Capitol – Kids have a blast learning the US states, which are engraved on the front steps of this historical building.
8. Frostop – This downtown burger dive offers frosty root beer and messy burgers for a fun family meal.
For more information, visit Baton Rouge's official site.
Have you visited Baton Rouge or are you a resident? What are some activity suggestions YOU have for families in Baton Rouge?