Family Friendly Florida Keys Resort
Little CajunMama (LCM) and I decided that we needed to get away from our men folk and take a girls trip. I was looking forward to spending quality one on one time with my daughter. She was excited to just GO (her favorite word). We both love the sun and beach, but needed someplace that would enable me to relax and yet also provide activities for a ten year old. My friend Denise told me about her visit to Cheeca Lodge, a 27-acre luxury resort that was ideal for couples and families.
We flew into Miami and had arranged for a ride with Emerald Transportation. I didn't want the hassle of renting a car and navigating through Miami traffic. LCM imagined herself as a tween tv star and having a "driver". The drive from Miami to Islamorada took about two hours, so of course my little tween star fell asleep on the ride. As the car slowed and turned into the drive of Cheeca Lodge, her little head popped up and her eyes were big as she looked around.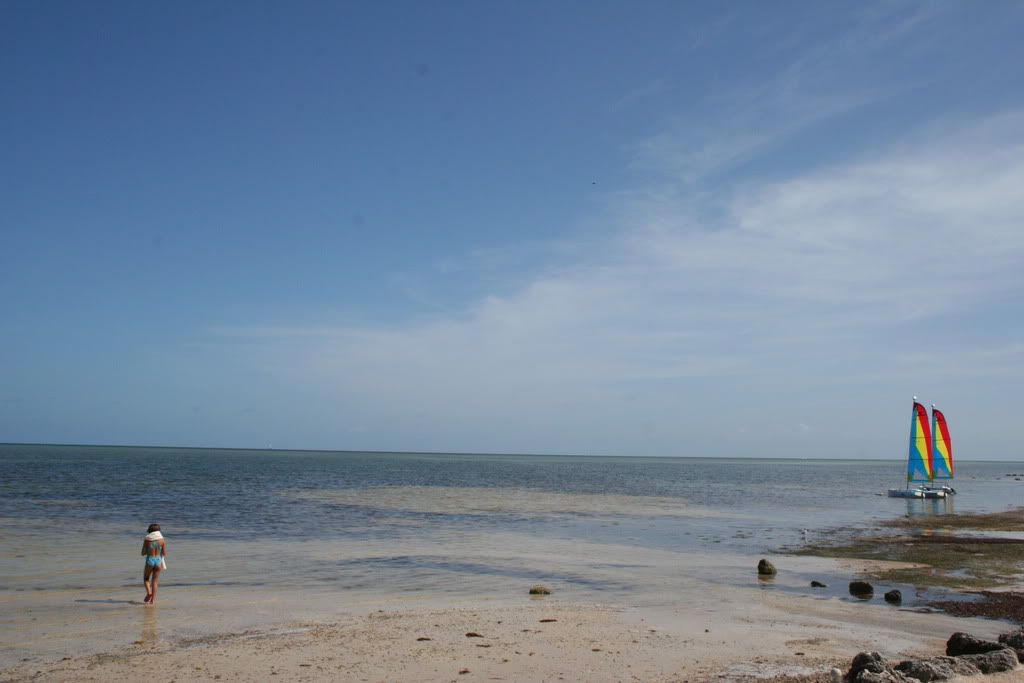 Cheeca Lodge is set on the Atlantic side of Islamorada and offers a variety of lodging, from deluxe rooms to bungalows. There is an onsite spa near the adult pool, a number of restaurants, tennis courts, a small golf course, a family pool, a kids club, water sports, and of course a beach. Now, be aware, the Florida Keys are full of coral and rocky shores. If you are looking for a pristine white sandy beach that slowly dips into the water, then you will be disappointed. However, there is a man-made lagoon that provides a safe place for little ones to snorkel on the property.
Our room was a courtyard view, but it was newly renovated. There was no need for us to have an Ocean view, which costs more, because they only time we would be spending in the room was to sleep. LCM was excited to see that the bathroom had a soaking tub with doors that open into the bedroom. She thought it was cool.
I signed LCM up for Camp Cheeca, the property's little people activity center. My plan was to take advantage of a spa treatment to start the trip off. This is what she had to say about Camp Cheeca in her travel journal:
My mom and I got to go on a mother daughter trip to the Florida Keys. We stayed at Cheeca Lodge Resort.
My favorite part was Camp Cheeca. Camp Cheeca is a really cool place. At first I didn't want to go because there were probably going to be 5 year olds. But, it turned out the kids are all ages. You do arts and crafts, swimming, fishing, and so much more!
But besides Camp Cheeca they had tennis, snorkeling, kayaking, a lot of stuff. The food was excellent and I made some friends and we did everything together! And also they had a sunset cruise. Where you go and watch the sunset on a big boat. If I could go to Cheeca Lodge again, I would. –LCM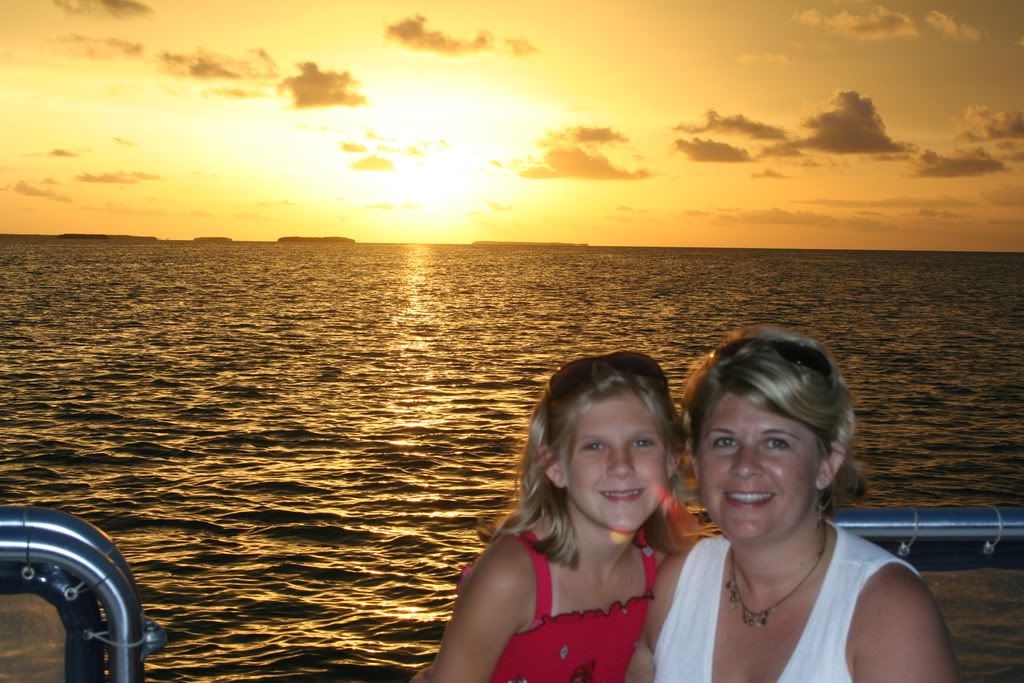 We really did have a wonderful time together. One afternoon, I took her on her first kayak trip. She was nervous, but once we were out on the water, she loved it.
Cheeca Lodge does charge a $39 resort fee, but when you look at all that is included in that fee, it really isn't that bad. It even includes wifi, which at some hotels can cost as much as $24 a day. Plus, greensfees at the golf course are included. Cheeca also offers a variety of kid entrees at each restaurant, and at an affordable price also. The average kid's meal was $5US, and the adult prices weren't too bad for a resort either.
There is so much to do and see in the Florida Keys, but this trip to Cheeca Lodge was about mom and daughter. I have special memories with just my daughter and I know that when she grows up, she will always remember this special trip that was just about us.
Update 01/01/2009: Cheeca Lodge experienced a fire in the main building on New Year's Eve. The Resort is temporarily closed for renovations. We'll update this page when the resort reopens for business.