Why we LOVE Manchester Grand Hyatt in San Diego
Our East Coast family flew across the US and took on the West Coast for seven full days last month. We had the trip of a lifetime as this was my girls and husband's first trip out west. We stayed in two hotels during our stay, and hands down the Manchester Grand Hyatt was the best of the two. The whole family shakes their head in agreement. Why did we love it so much?
The views were so amazing from our room. My husband and the kids immediately went to the window when we arrived.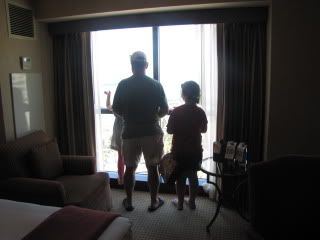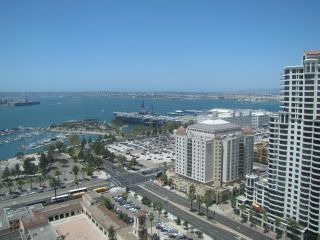 The rooms were so spacious. We went to our other hotel for the second part of the week, San Diego Marriott and Marina, and did not have NEAR the room and the views were not spectacular either. After a busy day in San Diego, it was so nice to come back "home" and crash into the nice fresh linens and super comfortable "Grand" trademarked beds that included the pillow top mattresses.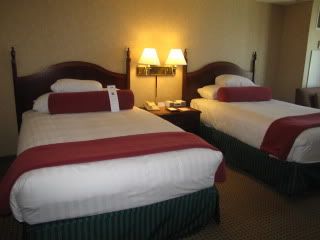 The workaholic in me could not stay away from work, so it is always nice to see the business area in the room with many outlets for this technology geek.
The bathroom was very divine with a marble-tiled bath and never-ending supply of Portico products.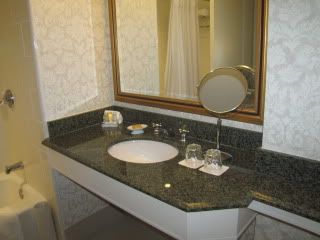 We came back from lunch one day with a fun surprise from Hyatt. They treated the girls to their very own Hyatt see-through backpacks filled with all kinds of goodies. I may or may not have stole a goodie from them ;).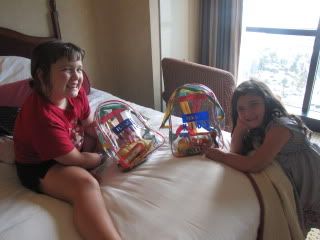 After a quick nap, we went out and enjoyed the pool. This is not just a pool, this is a pool with an amazing view and lots of activities. Enjoy the splash or just sit back and take in the beautiful views of the blue waters of San Diego Bay and the Pacific Ocean. Cap the night off in the hot-tub.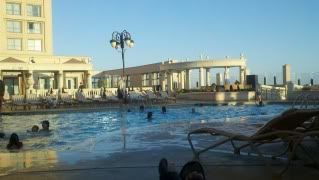 We usually ended each night with watching the beautiful sunset. Oh how I miss these nights and being surrounded by the ones I love.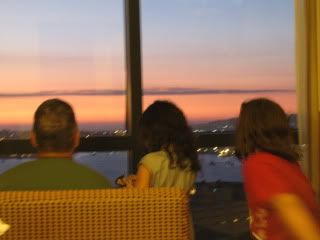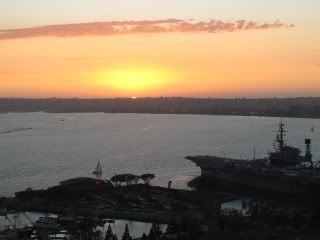 The luxurious 46" flat screen high definition TV would be our ending entertainment each night.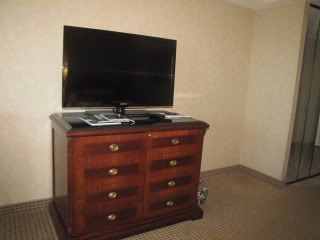 I do have to mention too, you don't have to worry about going off-site for your coffee each morning. Ann Marie's Coffee House opens each morning at 6:30am and they proudly serve Starbucks and all kinds of different breakfast items. The best part, you can sit right out on the boardwalk to enjoy the beautiful atmosphere.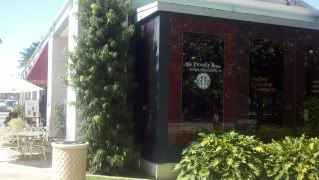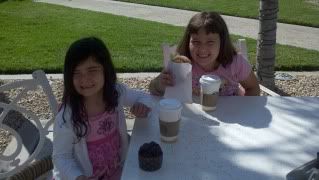 Now can you see why we LOVE the Manchester Grand Hyatt in San Diego? I am hoping we can make the trek across the US at least one more time to experience this hotel again.
Disclosure: Thank you to the Grand Hyatt for hosting our stay. All thoughts and opinions are of my own.